What Made News During The 2022 Sundance Film Festival
January 31, 2022 by Nick Nadel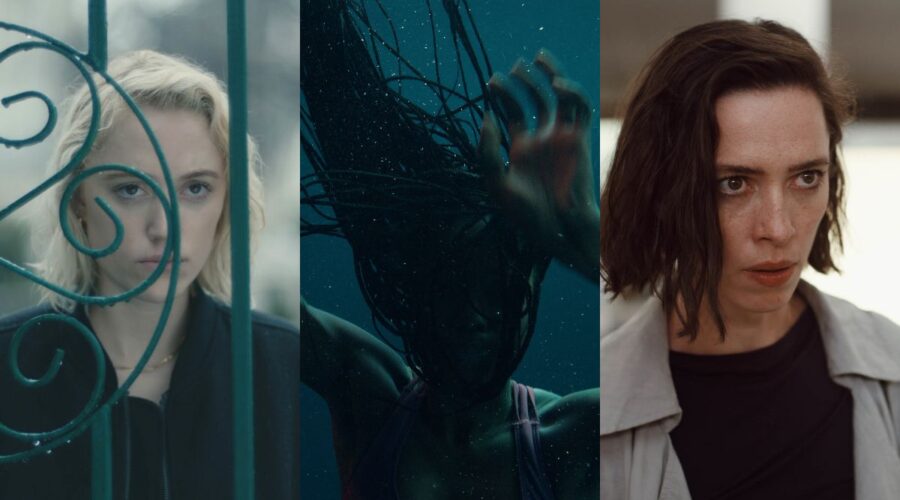 As the 2022 Sundance Film Festival drew to a close, big sales heated up and awards were handed out to some acclaimed films. The festival going all-virtual didn't dampen the buzz on a fresh crop of dramas, comedies, documentaries, horror films, thrillers, and more must-see movies. 
The romantic comedy Cha Cha Real Smooth slid into a massive payday, while timely frightfest Nanny became the first horror film to win the U.S. Dramatic Grand Jury Prize. All this, plus Emma Thompson going au naturel to great acclaim is below in our look at the top stories from this year's Sundance Film Festival. 
Variety reported that IFC Films and Shudder acquired the North American rights to the buzzy psychological thriller Resurrection. Rebecca Hall delivers an intense performance as a successful woman whose life is turned upside down when a stranger from her past (Tim Roth) resurfaces and forces her to confront the monster she's avoided for decades. Critics are raving about the jaw-dropping twists in writer/director Andrew Semans' film, which IFC Films will release in theaters and on VOD, with Shudder getting the first streaming window.
The Wrap revealed that Showtime has acquired the documentary 2nd Chance. From Oscar-nominated screenwriter/filmmaker Ramin Bahrani (The White Tiger), 2nd Chance is being compared to Tiger King for its depiction of the larger-than-life inventor of the modern bulletproof vest who jeopardized his own safety in an effort to prove his product worked.
Hollywood Reporter has a list of Sundance winners, including the horror film Nanny which nabbed the Grand Jury Prize in the U.S. Dramatic Competition. (Learn more about Nanny in our look at buzzworthy horror and thriller creepfests at Sundance 2022.)
Indiewire has a round-up of some acquisitions on Sundance, including the news that AMC Networks' RLJE Films has purchased the SciFi comedy/actioner Dual starring Karen Gillan and Aaron Paul. 
Forbes noted that Cha Cha Real Smooth, winner of the Audience Award in the U.S. Dramatic Competition, danced up a whopping $15 million from Apple. The crowd-pleasing rom-com, which stars writer/director/actor Cooper Raiff and Dakota Johnson, looks to be the biggest sale of the 2022 festival. (Get the scoop on Cha Cha Real Smooth and more of the buzziest films at Sundance 2022.)
USA Today interviewed Emma Thompson about being physically and emotionally naked in the romantic drama Good Luck to You, Leo Grande. Searchlight Pictures bought director Sophie Hyde's acclaimed film for $7.5 million.  
AV Club included After Yang, Emily the Criminal, and Happening on their list of the best films at Sundance 2022. 
CNN ran down all the deals at Sundance, including the news that the period horror fable You Won't Be Alone has been acquired by Focus Features for release in April. 
Deadline reported that The Watcher, director Chloe Okuno's thriller about an American (Maika Monroe) living in Romania who believes she is being stalked by an unseen man, has been purchased by IFC Midnight and Shudder. 
NPR delved into Call Jane and The Janes, two Sundance films that tell the story of an underground collective of women who were integral in the battle for abortion rights. (Find out more in our look at Sundance films that fight the system.)