The Buzziest Movies at the 2022 Sundance Film Festival
January 27, 2022 by Nick Nadel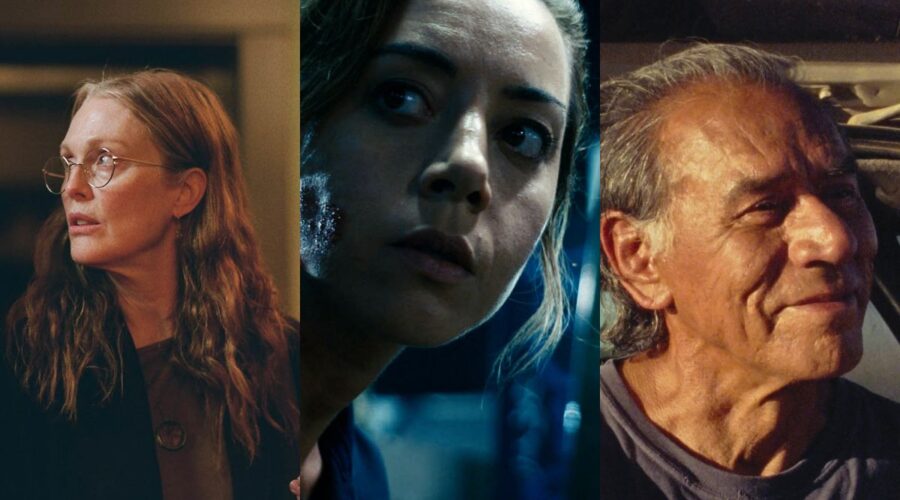 With Sundance going virtual for this year's festival, Park City, Utah, is quieter than usual. Thankfully, chatter around a new crop of buzzworthy films is still as loud as ever. (Any festival that features work by both Lena Dunham and Kanye West is bound to blow up social media.)
As the festival winds down, a few front-runners have emerged as diamonds in the rough. Big sales are happening, and critics are raving about some festival entries. They're sure to be the must-see dramas, comedies, documentaries, and horror flicks of 2022. Read on for the lowdown on the films that are all the rage at this year's Sundance Film Festival. 
Sharp Stick
Following the massive TV success of Girls, Lena Dunham returns to filmmaking with her first feature since 2010's Tiny Furniture. Dunham's knack for exploring female sexuality with frank humor is on display in this story of an inexperienced young woman (Kristine Froseth) who enters into an affair with the father (Jon Bernthal) of a child she cares for. Jennifer Jason Leigh and Taylour Paige add to the comedic awkwardness of Dunham's latest look at the ups-and-downs of modern womanhood. 
When You Finish Saving The World
While Jesse Eisenberg is no stranger to Sundance, When You Finish Saving The World marks his first time behind the camera at the festival. Adapting his audio drama of the same name for the big screen, Eisenberg's debut as a writer/director is being compared to the work of Noah Baumbach. Julianne Moore stars as a mother who takes a disenfranchised young man under her wing after becoming disillusioned with her social media-obsessed son (Finn Wolfhard). Displaying a knack for droll social satire and affecting family drama, Eisenberg looks to be a filmmaker to watch with this low-key charmer. 
Jeen-yuhs: A Kanye Trilogy 
This three-part documentary is drawing comparisons to Hoop Dreams for the way it charts Kanye West's rise from up-and-coming producer to media giant. Featuring footage spanning from the late '90s to today, Jeen-yuhs: A Kanye Trilogy casts the controversial hip hop superstar in a role fans have rarely seen him in—that of an underdog on the road to conquering the world. Sundance premiered the first part of the documentary series, which is sure to be a hot trending topic when it rolls out in theaters and on Netflix. 
Cha Cha Real Smooth
Writer/director/actor Cooper Raiff is on the verge of breaking big with this endearing crowd-pleaser about a young, directionless man (Raiff) who falls for an older woman (Dakota Johnson). Set in the world of bar and bat mitzvah parties, Raiff's follow-up to his acclaimed debut feature, Shithouse, establishes the triple threat as an astute chronicler of Gen-Z wanderlust. Leslie Mann and Brad Garrett round out the cast of what could be the next big rom-com hit. 
Meet Me in the Bathroom 
Pull out your trucker hat and load up your iPod, because 2000s nostalgia is in full swing in this documentary on the alt rock music scene in post-9/11 New York City. The Strokes, the Yeah Yeah Yeahs, and LCD Soundsystem are among the bands whose raucous energy comes to life through archival concert footage, artist interviews, and more. Based on the book Meet Me in the Bathroom: Rebirth and Rock and Roll in New York City 2001-2011, Dylan Southern and Will Lovelace's film will make you feel like you're guzzling a Pabst Blue Ribbon in a Brooklyn bar while listening to the hottest music the early '00s had to offer. 
Fire of Love 
National Geographic nabbed the rights to this rapturous volcano documentary featuring breathtaking vistas and narration by Sundance favorite Miranda July. Sara Dosa's film profiles French volcanologists Katia and Maurice Krafft, who both died while filming eruptions at Japan's Mount Unzen. Dubbed a "spellbinding" experience by Variety, Fire of Love is set to burst onto movie screens as the next jaw-dropping nature doc.
Emily the Criminal 
Past festival sensations Ingrid Goes West and Black Bear have made Aubrey Plaza a reliable Sundance presence. As the titular Emily in Emily the Criminal, she's receiving some serious acclaim for her turn as a debt-riddled young woman who gets involved in a shady credit card fraud scheme. Critics have compared writer-director John Patton Ford's intense crime thriller to Drive and Uncut Gems for its bracing look at wealth disparity and the perils of the gig economy set against Los Angeles' seedy underbelly. 
Good Luck to You, Leo Grande
Buyers at Sundance are salivating for Emma Thompson in this dramedy about a widowed retiree who decides to seek out what she was missing in her stable marriage – mindblowing sex. (Searchlight won the bidding, snapping up director Sophie Hyde's film for a cool $7.5 million.) Thompson's quest for sexual fulfillment leads her to a hunky male escort (Daryl McCormack) with whom she connects with on a physical and emotional level. Thompson is racking up stellar reviews for baring it all (emotionally and literally) in a film that takes a sensitive, nuanced look at aging, sexuality, and human connection. 
Living
Sony Pictures Classic shelled out around $5 million for this buzzy remake of the Akira Kurosawa film Ikiru. Director Oliver Hermanus and award-winning author Kazuo Ishiguro have reenvisioned Kurosawa's classic, setting the story of a dying widower (Bill Nighy) who becomes reinvigorated by a newfound purpose in postwar London. Nighy's layered performance is earning rave reviews, making him an early favorite for awards season buzz. 
A Love Song
Known for her many distinctive roles in everything from Breaking Bad to Hell or High Water, Dale Dickey has graduated from character actor to leading status in writer/director Max Walker-Silverman's touching romance. As a widower reconnecting in the mountains with a childhood flame (Wes Studi), Dickey's lived-in performance is drawing comparisons to Frances McDormand in Nomadland. Studi and Dickey are garnering raves for their chemistry in this sensitive look at love in the twilight years.