10 Must-See Films From Diverse Filmmakers at the 2022 Sundance Film Festival
January 14, 2022 by Nick Nadel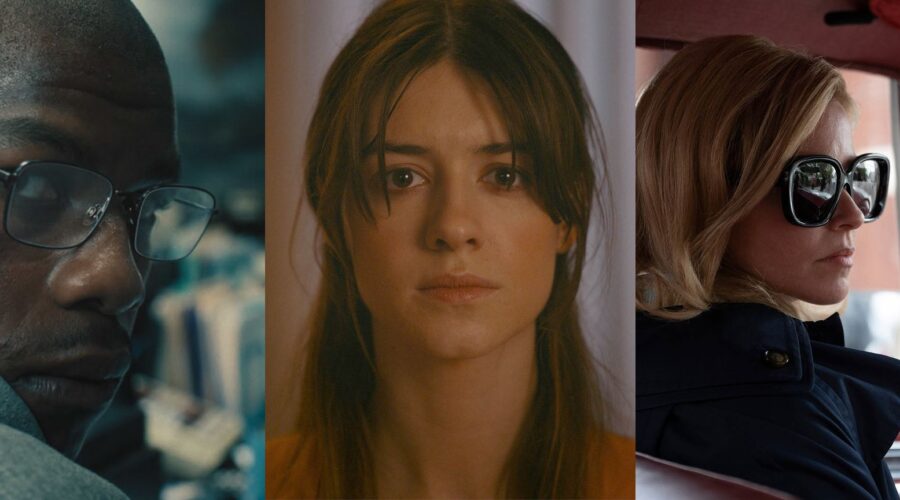 With the 2022 Sundance Film Festival going virtual, access to the annual showcase of the next crop of buzzy films has opened up to the world. That sense of inclusiveness also extends to the films selected this year. A bevy of films are helmed by female and non-binary filmmakers, and writers, directors, and actors from diverse backgrounds are represented in a major way. The diversity of viewpoints has led to an intriguing crop of narrative films and documentaries that explore issues of race, class, politics, and more through an authentic lens of real life experience. 
From chilling horror with timely racial themes, to documentaries that dissect the pivotal moments of vital social movements, these are some of the most talked about films from diverse filmmakers at this year's Sundance Film Festival. 
Alice
Writer/director Krystin Ver Linden's debut film is coming into Sundance hot, having been snapped up by Vertical Entertainment and Roadside Attractions for distribution prior to the festival. Keke Palmer stars in this time-warped thriller as Alice, an enslaved person who flees a Georgia plantation and is suddenly transported to the year 1973. Drawing on the experiences of Black Americans who were kept on plantations after the end of slavery, Ver Linden's film also stars rapper/actor Common as a political activist who helps Alice grapple with a legacy of lies. 
892 
The feature filmmaking debut of director Abi Damaris Corbin, this gritty drama follows a desperate Marine vet (John Boyega) who decides to rob a bank and take hostages while armed with a bomb. Based on a true story, 892 is a gripping tale of what happens when an individual is worn down by bureaucracy and dwindling resources. The brilliant late actor Michael K. Williams (Hap and Leonard, The Wire) appears in one of his final roles amongst a cast that also includes Connie Britton, Jeffrey Donovan, and Nicole Beharie.
Master
Regina Hall is earning raves for her performance as a dean at a prestigious New England university in filmmaker Mariama Diallo's horror chiller about the legacy of power, privilege, and racial politics in higher education. As three women attempt to find their place at an elite college, the school's haunted past comes to frightening life, drawing them into a dark history of racism and institutional terror. Amazon is behind this thought-provoking thriller that is inspiring conversation for its unique mash-up of horror tropes with of-the-moment social commentary. 
Am I OK?
Funny duo and real life couple Tig Notaro and Stephanie Allynne team up for this comedy about a pair of best pals whose relationship is strained when one of them decides to move to London for a job opportunity. When one woman confesses a newfound realization, things get even more complicated in this sweet exploration of connection and self-discovery, starring Dakota Johnson, Sonoya Mizuno, and Notaro. Following their collaboration on the cult series One Mississippi, Notaro and Allynne's filmmaking debut is definitely one to watch. 
Nanny 
The exploration of privilege and race through a horror lens is the subject of writer/director Nikyatu Jusu's film about an undocumented Senegalese immigrant who lands a nanny job with frightening consequences. Used as a pawn in her employers' crumbling marriage, Aisha (Anna Diop) struggles to reunite with her young son left behind in Senegal while her dreams and reality are invaded by a supernatural force. With roles in Us and the comic book series Titans, Diop is a rising star who could break big at Sundance with her turn in this topical genre-bender. 
Free Chol Soo Lee
Filmmakers Julie Ha and Eugene Yi are behind this documentary that takes a look at racial tensions in 1970s San Francisco. After Korean immigrant Chol Soo Lee is wrongly convicted of a Chinatown gang murder, the Asian American community rallies together to free him. Once released, Chol Soo Lee's self-destruction threatens the legacy of both the man himself and the social movement he inspired. A more relevant than ever look at a grassroots movement that spanned generations, Free Chol Soo Lee delves deep into a pivotal moment in America's complex racial history. 
Honk for Jesus, Save Your Soul
Regina Hall is becoming the breakout star of Sundance 2022 with the horror film Alice and Honk for Jesus, Save Your Soul, a rollicking satire on megachurch culture. Hall stars as the first lady of a prominent Southern Baptist megachurch who helps her pastor husband (Sterling K. Brown) rebuild their congregation following a massive scandal. Writer/director Adamma Ebo's feature film debut is being hailed as a sharply drawn send-up of for-profit religion. 
Fresh
Dating is a literal nightmare in filmmaker Mimi Cave's dark comedy about a young woman (Daisy Edgar-Jones) whose seemingly perfect boyfriend reveals some unusual appetites. Sebastian Stan plays the boyfriend, adding an element of danger to his superheroic persona. (Who knew The Winter Soldier had a creepy side?) Daisy Edgar-Jones has earned a following for her role on the TV series Normal People, and fans are eager to see her opposite Stan in this creative twist on the horrors of dating. 
Neptune Frost
Kino Lorber scooped up distribution rights to this SciFi musical co-directed by poet, musician, and actor Saul Williams and playwright-director Anisia Uzeyman. Set in Rwanda, the film examines Black culture and the connection between technology and politics through the story of an intersex runaway and a grieving coltan miner. Digital networks, hackers, and a village made from computer parts are just some of the intriguing elements in this unique film that's already being hailed as a modern masterpiece of Afrofuturism. 
Call Jane 
Carol screenwriter Phyllis Nagy steps behind the camera as the director of Call Jane, a biographical drama about the early days of the abortion struggle in America. Elizabeth Banks, Kate Mara, and Sigourney Weaver are among the cast in this true life story of an underground collective determined to provide safe abortions to all women. Chicago in 1968 comes to vivid life in a searing drama that shows the beginnings of a movement that had a profound affect on abortion rights.