10 Films Fighting the System at the 2022 Sundance Film Festival
January 20, 2022 by Nick Nadel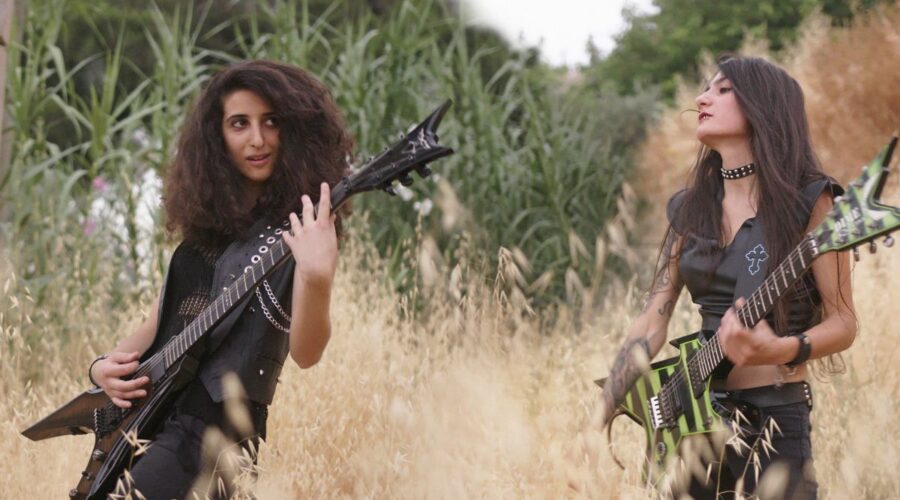 While the world may seem bleak right now, glimmers of hope can be found at the 2022 Sundance Film Festival. A group of diverse filmmakers are using the tools of their trade to examine issues like police bruality, abortion rights, wealth disparity, and other timely concerns. There's everything from poignant dramas to in-depth documentaries that go deep to expose the systemic issues plaguing our society. You'll also find celebrities coming forward with powerful films that examine how their own struggles can help and inspire the masses. 
Read on for a look at Sirens, The Janes, and more films that are standing up and making a difference at the 2022 Sundance Film festival. 
Downfall: The Case Against Boeing
A landmark case in flight safety is the subject of Rory Kennedy's documentary that explores how two deadly Boeing 737 jet crashes revealed a history of cover-ups and deceit. In this inspiring story, a group of brave journalists, surviving family members, and members of Congress come together to expose a culture of concealment at an aviation giant that prioritized profits over the lives of their passengers. 
God's Country 
Thandiwe Newton is earning praise for her intense performance as a college professor grieving the loss of her mother, while also navigating power struggles and racial politics at her workplace. But her battles soon become of the 'life or death' variety when a pair of hunters trespass on her land. An examination of grief and the power of will amidst difficult circumstances, God's Country is the story of one woman who refuses to play into the structures imposed on her by society.
To the End
Filmmaker Rachel Lears follows up her acclaimed documentary Knock Down the House with a new look at four crusading female leaders of color. The fight for a Green New Deal is brought to thrilling life as Lears' trains her lens on Alexandria Ocasio-Cortez, Varshini Prakash, Alexandra Rojas, and Rhiana Gunn-Wright as they campaign for change amidst the global climate crisis. Fans of Knock Down the House are eager for another up-close-and-personal look at the next generation of pioneering women working towards a brighter future. 
Sirens 
Director Rita Baghdadi profiles Slave to Sirens, the first and only all-female thrash metal band in the Middle East. As the band members achieve popularity in a male-driven musical genre and discover their passions amidst an oppressive climate, Baghdadi captures all the raw, intimate moments of a unique group of artists. Friendships are strained, identities explored, and music is made in this buzzworthy look at some groundbreaking rockers. 
Brainwashed: Sex-Camera-Power
Nina Menkes' documentary takes viewers on a cinematic journey that explores how the female image has been represented on the big screen. Building off her lecture The Visual Language of Oppression, Menkes' takes a deep dive into how cinematography, lighting, shot composition, and other filmic elements consciously (and unconsciously) disempower women. Featuring analysis of filmmakers ranging from Martin Scorsese to Sofia Coppolla, and interviews with Joey Soloway, Rosanna Arquette, and more, Menkes' doc will make you take a closer look at the meaning behind some of cinema's most iconic films. 
The Janes
The Jane Collective, a clandestine network that sought to provide safe, affordable abortions to women during the 1970s, is the subject of two films at the 2022 Sundance Film Festival. (Read about the biopic Call Jane in our look at Sundance films from diverse filmmakers.) Filmmakers Tia Lessin and Emma Pildes are behind this documentary that follows seven women who were arrested in 1972 and accused of being members of "Jane." A timely look at the abortion rights struggle, The Janes salutes the brave women who stood up against the Mafia, religious organizations, and the goverment to provide help and hope to those in need. 
Nothing Compares 
Controversial singer/songwriter Sinéad O'Connor gets the documentary treatment in a film that chronicles her struggles with her Irish Catholic upbringing and the misogyny she faced in the music business. From the media backlash following O'Connor's infamous Saturday Night Live performance to her outspokenness on abuses perpetrated by the Catholic Church, director Kathryn Ferguson's film profiles an artist who has used her music to speak out against injustice and inspire countless generations. 
Riotsville, USA
Director Sierra Pettengill's eye-opening documentary looks at the history of social unrest in America through the eyes of the militaristic forces who seek to hold the line through any means necessary. Utilizing archival footage, the film examines "Riotsvilles," Army-constructed model towns that served as training grounds for military and police to respond to domestic civil disorder. Delving into the early days of federally funded policing, Riotsville, USA looks to the past to draw a direct line to aggressive tactics used in the name of peacekeeping that continue to persist today. 
The American Dream and Other Fairy Tales
Abigail Disney, the granddaughter of Walt Disney Company co-founder Roy O. Disney, co-directed (with Kathleen Hughes) this documentary that looks at wealth disparity and unfair labor practices. Disney, whose activism on behalf of low-paid workers employed by her family's company has garnered headlines, examines her own legacy and why the American dream favors the fortunate over the disenfranchised.
Phoenix Rising 
With roles ranging from the Sundance sensation Kajillionaire to the hit series Westworld, Evan Rachel Wood has made her mark on the big and small screen. But at Sundance 2022, she's playing herself in a much talked-about documentary from filmmaker Amy Berg (West of Memphis, This is Personal). An examination of Wood's experience as a survivor of domestic abuse, Phoenix Rising details her work as an activist that led to a bill that extends the statute of limitations on domestic violence. Berg's film takes a timely look at the MeToo movement and how the revelation of Wood's high-profile abuser helped to raise awareness for a serious issue.