The Buzziest Movies at the 2021 Sundance Film Festival
February 3, 2021 by Nick Nadel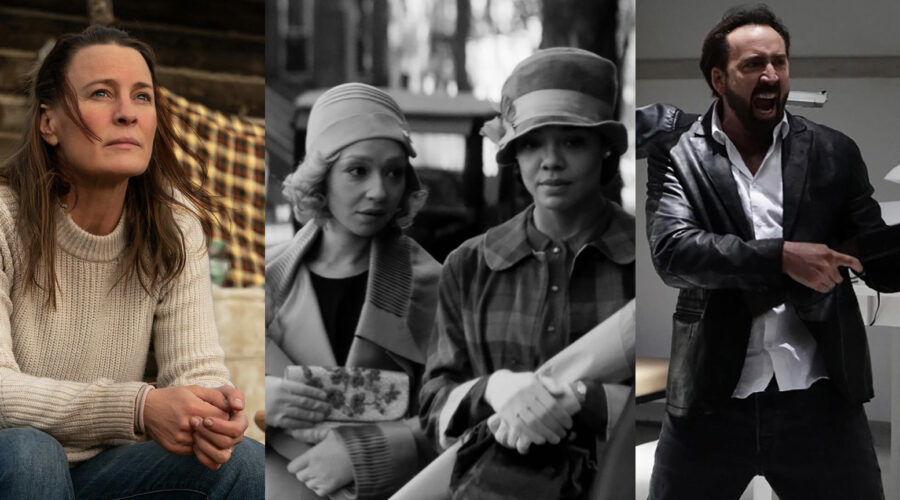 While the 2021 Sundance Film Festival went mostly virtual, there was still plenty of buzz in the air. A fresh batch of dramas, comedies, documentaries and more debuted at the festival and went on to score major awards and distribution. (One film even broke the record for the biggest deal in Sundance Film Festival history.)
Read on to learn more about CODA, Summer of Soul (…Or, When The Revolution Could Not Be Televised), Passing and other films that took the 2021 Sundance Film Festival by storm.
On the Count of Three 
Comedian Jerrod Carmichael makes his directorial debut with this dramedy about two friends who make a pact to both commit suicide at the end of their last day together. Carmichael stars with Christopher Abbott in the film, which became a festival sleeper hit for its dark humor and sensitive depiction of mental health struggles. Tiffany Haddish, J.B. Smoove and Henry Winkler round out this impressive ensemble.
CODA
Writer/director Sian Heder's drama made a huge splash at Sundance, winning four awards (including the Grand Jury Prize) and selling to Apple for a record-breaking $25 million. Breakout star Emilia Jones is earning raves for her performance in this crowd-pleasing tearjerker, which follows a young woman torn between her love of music and her obligations as the only hearing member of her deaf family. Marlee Matlin, Eugenio Derbez and Troy Kotsur are also among the cast of what looks to be one of the biggest films to come out of the 2021 festival.
Jockey
Critics are praising Clifton Collins Jr. for his performance as Jackson, an aging jockey determined to win one last championship. But a final shot at glory is complicated when a young rookie shows up claiming to be his son. Writer/director Clint Bentley captures the rhythms of the horse rider life in this underdog story that also stars Molly Parker as a trainer.
Prisoners of the Ghostland
Nicolas Cage movies have a tendency to blow minds at Sundance (remember Mandy?), and his latest gonzo supernatural action flick is no exception. Mixing Western shoot-em-ups with samurai movie tropes, Prisoners of the Ghostland tells the tale of an imprisoned bank robber (Cage) who must venture into a bombed-out hellscape to rescue the granddaughter of a warlord in exchange for his freedom.
Land
Robin Wright directs and stars in this story of a woman who moves from the city to a remote mountain location after suffering a traumatic event. As Wright's character battles the harsh wilderness, the film tackles timely themes of isolation, grief and forging a new path in life.
Summer of Soul (…Or, When The Revolution Could Not Be Televised) 
In the U.S. Documentary category, the Grand Jury and Audience Award prizes went to this acclaimed look at the 1969 Harlem Cultural Festival. Directed by Ahmir "Questlove" Thompson of The Roots, Summer of Soul draws from newly discovered archival footage to shine the spotlight on a celebration of African-American music and Black culture that took place during the same summer as Woodstock. Featuring unforgettable performances from Stevie Wonder, Nina Simone, Sly and the Family Stone and more, Questlove's film is a feast for the ears, eyes and soul.
Passing 
Actress Rebecca Hall steps behind the camera as writer/director for this drama about two African-American women who attempt to "pass" as white in 1929 New York City. Tessa Thompson and Ruth Negga are scoring rave reviews for their roles in the film, which takes a nuanced look at race and gender. Filmed in sumptuous black and white, Hall's adaption of a book by Nella Larsen is quietly earning early awards season buzz.
John and the Hole 
Director Pascual Sisto's eerie film is being called a dark twist on Home Alone. John (Charlie Shotwell) seems like a shy, harmless kid. But when he imprisons his family in a bunker in the ground, things take a turn for the decidedly creepy. Michael C. Hall, Tassia Farmiga and Jennifer Ehle also star in this icy thriller that critics are comparing favorably to the work of director Michael Haneke.
Together Together 
Ed Helms and Patti Harrison star in this breakout Sundance comedy that was picked up for distribution by Bleeker Street ahead of the festival. When a forty-something single man (Helms) hires a young woman (Harrison) to be his surrogate, the pair form an unlikely relationship. Tig Notaro, Julio Torres and Anna Konkle round out the hilarious cast of writer/director Nikole Beckwith's buzzy comedy.
The Sparks Brothers 
Patton Oswalt, Flea and 'Weird Al' Yankovic are among the fans who extol the virtues of the cult art pop-rock band Sparks in director Edgar Wright's new documentary. Wright chronicles the musical evolution of Russell and Ron Mael, the brothers who make up Sparks, from their work with producer Giorgio Moroder to their recent concert tours.
Check out some of the biggest films from past Sundance Film Festivals on AMC+. like The Babadook, The Black Power Mix Tape, Mandy and more.