10 Sundance 2021 Films That Explore the Growing Pains of Youth
January 27, 2021 by Nick Nadel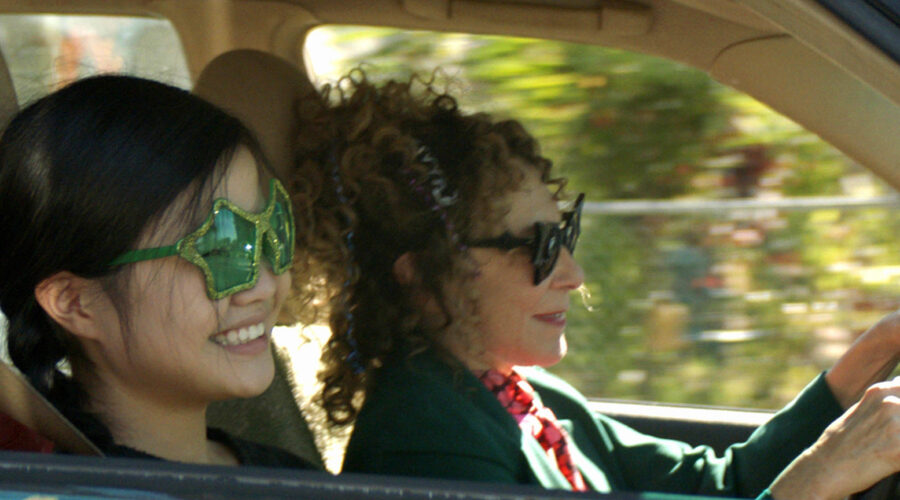 There's a distinct whiff of teen spirit in the air at the 2021 Sundance Film Festival. The tumultuousness of youth is on display in several festival offerings, from intimate documentary portraits of high schoolers navigating adolescence amidst increasingly challenging times to teen dramas that blend fantasy elements with stories of young people finding their place in the world.
Tap into your inner angsty teenager and discover some 2021 Sundance films that tap into the pain and pleasure of growing up.
CODA
Emilia Jones is garnering early raves for her performance as Rudy, the hearing daughter of deaf parents whose dreams of pursuing her love of music are at odds with her family's needs. Writer/director Sian Heder, adapting the French film La Famille Bélier, explores Rudy's struggles between finding her own voice and helping her family save their fishing business. The classic coming-of-age narrative is given a fresh coat of paint in this heartfelt drama that also stars Marlee Matlin, Eugenio Derbez and Troy Kotsur.
John and the Hole
Visual artist Pascual Sisto was named one Variety's 10 directors to watch for his darkly twisted film about a 13-year-old who holds his family captive inside a hole in their backyard. With a script from Birdman cowriter Nicolás Giacobone, the premise of John and the Hole suggests a twisted spin on Home Alone, with young John (played by up-and-coming actor Charlie Shotwell) getting to live out the dark side of every kid's fantasy of making their family disappear. Michael C. Hall, Taissa Farmiga and Jennifer Ehle are among the cast of this unique take on the coming-of-age drama.
Cusp
Filmmakers Isabel Bethencourt and Parker Hill capture the fever-dream quality of a summer in a small Texas military town in this documentary that follows three teenage girls as they confront the dark corners of adolescence. The verite, fly-on-the-wall filmmaking juxtaposes the hazy rituals of a teenage summer (lazy hangouts, fast food runs) with the temptations of drugs, sex and alcohol around every corner.
Homeroom
Filmmaker Peter Nicks' buzzy documentary has taken on a new sense of urgency amid the education crisis brought on by the Covid-19 pandemic. Following a group of seniors at an Oakland, California high school, Homeroom sheds light on issues of social justice, global health concerns and a public school system struggling to provide the class of 2020 with the necessary tools for entering adulthood.
Try Harder!
The trials and tribulations of the college admission process are explored in director Debbie Lum's documentary that follows a group of seniors competing for the top prize of admission to the college of their dreams. At San Francisco's Lowell High School, the cool kids are nerds and everyone is juggling academics with extracurriculars in order to rise above the fiercely competitive pack. Along the way, Try Harder! explores racial and socioeconomic issues, as well as the pressures faced by a highly individualized generation attempting to make their mark on the world.
Pleasure
Writer/director Ninja Thyberg is making waves at the festival for her film about Jessica (Sofia Kappel), a young woman who moves from a small town in Sweden to Los Angeles with the goal of entering the adult film industry. Kappel is scoring early raves for her breakout performance in a film that views the porn industry through a feminist lens.
First Date
First dates can be tough, but few are as dramatic as the one depicted in this rollicking crime caper from writer/directors Manuel Crosby and Darren Knapp. When Mike (Tyson Brown) takes girl-next-door Kelsey (Shelby Duclos) on their first date, the evening goes haywire when he runs afoul of criminals, cops and a crazy cat lady. Desire, bullets and the burned rubber tires of a '65 Chrysler make First Date a date night flick to watch.
R#J
Every generation needs its own Romeo and Juliet, and R#J reimagines Shakespeare's tragic love story for the Tik Tok era. Mashing up The Bard's words with the language of social media, the classic story of star-crossed lovers from warring families unfolds through cell phones.
We're All Going to the World's Fair
Reality and fantasy merge in writer/director Jane Schoenbrun's eerie drama about a teenage girl (Anna Cobb) who becomes immersed in an online roleplaying game. Featured in Sundance's NEXT category, We're All Going to the World's Fair is building steam thanks to a topical story of losing oneself in a virtual world and its score by musician Alex G.
Marvelous and the Black Hole
The coming of age story gets a magical twist in writer/director Kate Tsang's offbeat comedy. Rhea Perlman plays a surly magician who befriends a teenage delinquent and helps her navigate her inner demons and dysfunctional family woes. Sleight of hand magic is the key to the bond that forms between this unlikely pair in a film that examines grief, friendship and finding glimmers of hope in even the darkest of moments.
Check out some of the biggest films from past Sundance Film Festivals on AMC+. like The Babadook, The Black Power Mix Tape, Mandy and more.