10 Must-See Documentaries at the 2021 Sundance Film Festival
January 29, 2021 by Nick Nadel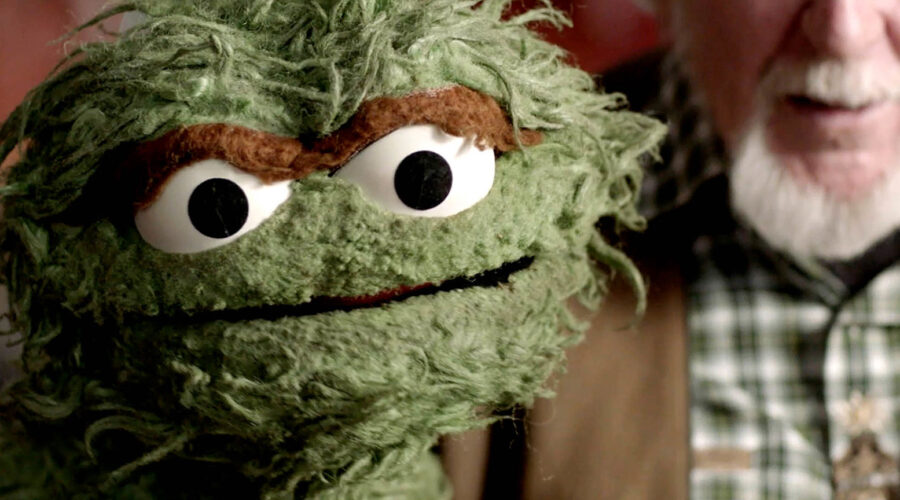 At the Sundance Film Festival, truth is often stranger than fiction. This year's crop of hot new documentaries is no exception, with films that explore real-life stories of people overcoming adversity, inspiring profiles of celebrities and chills-inducing musical performances.
Read on for details about Street Gang: How We Got To Sesame Street, Summer of Soul, Rebel Hearts and more docs hitting Sundance 2021.
Ailey 
Director Jamila Wignot shines the spotlight on dancer/choreographer/activist Alvin Ailey in this documentary told in his own words. Featuring a new dance composition inspired by Ailey's life, the film explores an artist who, when faced with a world that didn't embrace him, built one that would. What unfolds is an immersive portrait of an artist who found salvation in dance.
Rebel Hearts 
A group of pioneering nuns who stood up to the patriarchy of the Catholic Church are the subject of this fist-pumping documentary from director Pedro Kos. From marching in Selma, Alabama in 1965 to participating in the 2018 Women's March, the Sisters of the Immaculate Heart reshaped society with their defiant opposition and changed the education system by helping women earn degrees in higher education.
Rita Moreno: Just a Girl Who Decided to Go For It
Over her 70 year career, Rita Moreno conquered stage and screen and paved the way for other Hispanic-American performers. Mariem Pérez Riera's documentary traces the EGOT-winning actress, dancer and singer's career, from her humble upbringing to the systemic racism she faced in Hollywood as studios tried to pigeonhole her into stereotypical roles. Norman Lear and Lin-Manuel Miranda are among the producers of this film that celebrates a true show business legend.
Summer of Soul (…Or, When The Revolution Could Not Be Televised)
Ahmir "Questlove" Thompson of The Roots makes his directorial debut with this rousing documentary about the Harlem Cultural Festival. Held during the same summer as Woodstock, the festival celebrated African American music and culture, while promoting Black pride and unity. Featuring never-before-seen footage and performances by Stevie Wonder, Nina Simone, B.B. King and more, Summer of Soul (…Or, When The Revolution Could Not Be Televised) presents a one-of-a-kind musical experience.
Flee
Fans of animation/documentary hybrids like Waltz with Bashir will want to keep an eye out for this visually dazzling film about a man on the verge of marriage harboring a secret that threatens to ruin his life. Director Jonas Poher Rasmussen uses animation and archival footage to tell the story of his friend Amin, a refugee from Afghanistan attempting to start a new life in Denmark. A successful academic about to marry his long-time boyfriend, Amin has been hiding a secret for 20 years. An exploration of the immigrant experience, Amin's story comes to life through vivid animation and actors Riz Ahmed and Nikolaj Coster-Waldau, who lend their voices to the English-language version of the film.
Amy Tan: Unintended Memoir 
James Redford, the son of Robert Redford who sadly passed away last year, directed this documentary on the life and work of acclaimed author Amy Tan (The Joy Luck Club). Through archival footage, animation and live performances, Tan's work comes to life as the film tracks her rise to becoming one of the most celebrated authors of our time. Tan's background as the child of Chinese immigrants is also explored, as the author grapples with her family's inherited trauma rooted in the legacies of women who survived the Chinese tradition of concubinage.
The Sparks Brothers
For his first foray into documentary filmmaking, Edgar Wright (Shaun of the Dead) profiles Ron and Russell Mael, the brothers who make up the musical duo Sparks. Wright takes fans and newbies alike through five decades of the highly influential pop and rock band's music and asks how such an acclaimed group can be so criminally overlooked. Utilizing vintage performance footage, photographs and interviews with fans ranging from Patton Oswalt to Beck, Wright explores the legacy of the band that likely inspired your favorite musician.
Street Gang: How We Got To Sesame Street
During the late 1960s in New York City, a "gang" of artists, writers and educators tapped into a moment of civil awakening and created one of the most iconic children's television programs of all time. Find out how a group of rebels developed the show that changed children's programming in a documentary that finally reveals how everyone got to Sesame Street. (Screen Media has picked up theatrical rights to the film ahead of its world premiere at Sundance.)
Misha and the Wolves
Filmmaker Sam Hobkinson (Fear City) tells the so strange it must be true tale of an author whose Holocaust memoir takes the world by storm. But when her story comes into question after a fallout with her publisher-turned-detective, dark truths begin to come to light. What unfolds is a twisty true-life story that will keep you guessing until the final shocking moments.
In the Same Breath
This highly relevant documentary asks how the Chinese government could turn pandemic coverups in Wuhan into a triumph for the Communist party. Featuring firsthand accounts of the coronavirus pandemic, director Nanfu Wang's film examines how propaganda and patriotism shaped the narrative of the outbreak — both in China and in the United States.
Check out some of the biggest films from past Sundance Film Festivals on AMC+. like The Babadook, The Black Power Mix Tape, Mandy and more.