True Crime Fans: 10 Films to Look Out For from the 2020 Sundance Film Festival
January 24, 2020 by Nick Nadel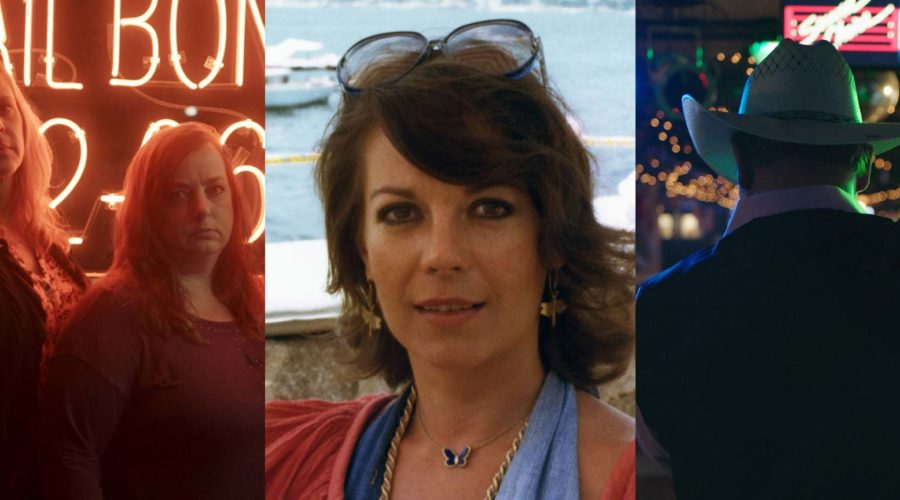 The true crime genre has enjoyed a resurgence of late, thanks in no small part to the Sundance Film Festival. Each year, a bevy of narrative and documentary true crime films and series premiere at the fest before becoming the talk of water coolers and social media. Which of the many thrilling stories debuting at the 2020 Sundance Film Festival will be the next breakout true crime sensation? Read on for some bracing jolts of true crime to keep an eye on at this year's festival.
Into the Deep
Filmmaker Emma Sullivan explores the "so strange it's true" story of the 2017 murder of Swedish journalist Kim Wall at the hands of Danish inventor Peter Madsen while aboard his homemade submarine. Sullivan's in-depth look at Madsen's inventions provided the filmmaker with a front-row seat to one of the most bizarre true crime cases in recent memory.
The Painter and the Thief
Norwegian director Benjamin Ree, who helmed the acclaimed chess doc Magnus, shines a spotlight on a real-life art theft for his second feature. After Czech painter Barbora Kysilkova's artwork is stolen, she befriends one of the thieves and asks to paint his portrait. What unfolds is a touching story of art uniting two disparate souls.
Lost Girls
Liz Gabrus, the documentary filmmaker behind the 2015 Sundance favorite What Happened, Miss Simone?, makes her narrative feature debut with an adaptation of the true crime book Lost Girls. Amy Ryan stars as a mother pressuring the police to find her missing daughter. Through her efforts, she uncovers more tragically forgotten "lost girls."
Assassins
Ask Dr. Ruth director Ryan White's new Sundance film is an investigation into the mysterious murder of North Korean royal family member Kim Jong-nam. Examining the lives of two women accused of the murder, Assassins probes the case's political, social and personal twists and turns.
The Dissident
Bryan Fogel, Oscar-winning director of Icarus and a 2017 Sundance Film Festival Special Jury Prize winner, returns to the fest with a documentary examining the murder of Washington Post reporter Jamal Khashoggi in Istanbul. Using evidence from the Turkish government, Fogel explores how the Saudi Arabian dissident's murder was part of a global cover-up.
Natalie Wood: What Remains Behind
One of Hollywood's most enduring mysteries is explored in filmmaker Laurent Bouzereau's look at the life and tragic death of film icon Natalie Wood. Through previously unseen home movies, photos and writings from Natalie herself, the doc paints a portrait of the acclaimed actress, wife, and mother whose death and legacy still haunts Tinseltown.
Vivos
An examination of the 2014 attack on a group of students traveling through the city of Iguala, artist and filmmaker Ai Weiwei's documentary takes a hard look at the plague of kidnappings and violence in Mexico. The story of the missing students, some of whom were murdered, comes vividly to life through testimonials from family members left behind.
Collective
Brave Romanian journalists come together to investigate a deadly fire at a Bucharest nightclub that revealed widespread healthcare fraud and corruption in filmmaker Alexander Nanau's documentary. Proving that truth in journalism can still produce results, Nanau follows reporters who seek to expose malfeasance and rebel against an oppressive system failing its citizens.
McMillions
The shocking story of how a network of scammers rigged the McDonald's Monopoly game is the subject of this docuseries premiering at the Sundance Film Festival. Filmmakers James Lee Hernandez and Brian Lazarte reveal how an anonymous tip led to the discovery of a vast scheme that bilked over $24 million from the fast-food chain.
Love Fraud
The filmmakers behind the Oscar-nominated Jesus Camp return with a docuseries that examines how one man took advantage of unsuspecting women for decades. Victims of Richard Scott Smith, with the help of a no-nonsense bounty hunter, work together to bring down the man who robbed them of their finances and dignity.