Kerry Washington, Frankie Shaw, Julie Taymor and More Join the "Women Breaking Barriers" Panel at Sundance 2020 — Listen Now
January 26, 2020 by Celia Quinnette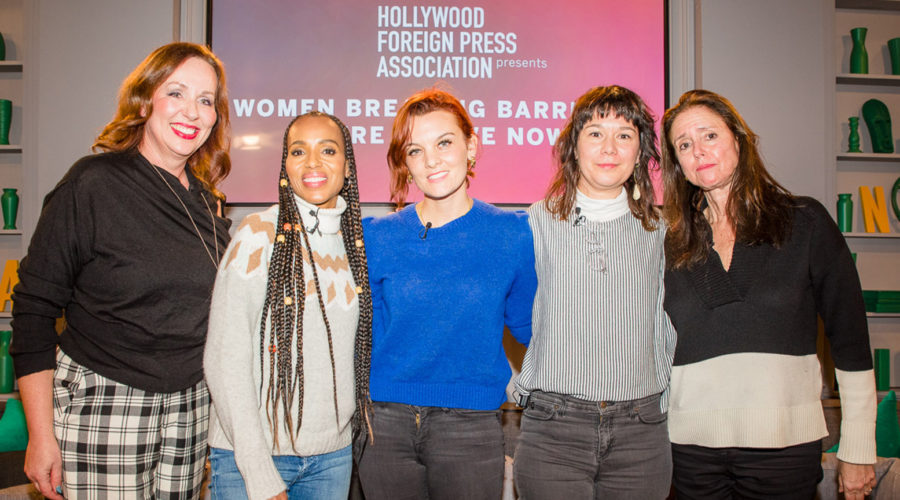 For the third consecutive year, the Hollywood Foreign Press Association (HFPA) hosted the "Women Breaking Barriers Year 3: Where Are We Now?" panel at the 2020 Sundance Film Festival. This special panel takes a look back at 2019 and discusses the progress and new challenges that have risen for women in the entertainment industry over the last year. Panelists include HFPA member Elisabeth Sereda, Sundance Institute Executive Director Keri Putnam, and stars Kerry Washington (The Fight), Frankie Shaw (SMILF), Lisa Jackson (Lichen) and Julie Taymor (The Glorias).
Listen below to the full "Women Breaking Barriers" panel recorded Saturday, January 25 during the 2020 Sundance Film Festival in front of a live audience at the SundanceTV HQ in Park City, Utah.
Subscribe on Apple Podcasts, Spotify or wherever you listen for more panels from the 2020 Sundance Film Festival.
Sign up for the SundanceTV Newsletter to keep up with all the latest updates from the SundanceTV HQ at the 2020 Sundance Film Festival.