8 Movies About Inspiring Individuals at the 2020 Sundance Film Festival
January 29, 2020 by Nick Nadel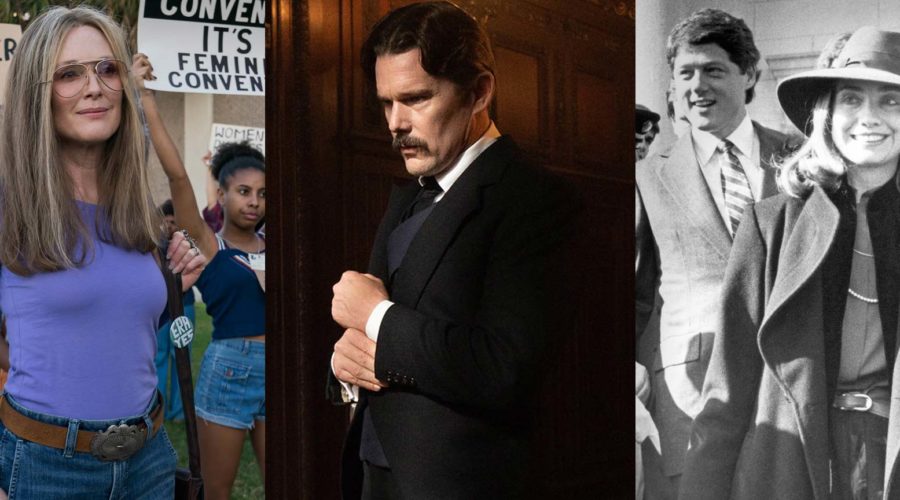 Stories about individuals whose greatness inspires the world are making waves at the 2020 Sundance Film Festival. Gloria Steinem, Hillary Clinton and Nikola Tesla are just a few of the subjects of breakout documentaries and biopics earning rave reviews and standing ovations. Read on for some films spotlighting brave, creative and daring trailblazers playing to packed seats in Park City.
Be Water
Bruce Lee's impact on cinema, martial arts and the Asian community is explored in filmmaker Bao Nguyen's documentary. Utilizing rare footage from Lee's life and career, Be Water explores the importance of representation in popular media.
The Glorias
Julie Taymor (Across the Universe, Frida) brings her innovative style to this biopic on feminist icon Gloria Steinem. Julianne Moore and Alicia Vikander are among the actresses who portray Steinem at various stages of her life, from her childhood spent on the road to her work with Ms. Magazine and the Women's Liberation Rally.
Tesla
Nikola Tesla's innovations in the field of electricity are explored in director Michael Almereyda's biopic on the famed inventor. Ethan Hawke plays Tesla as he butts heads with Thomas Edison (Kyle MacLachlan) in the race towards creating the alternate-current motor.
The Go-Go's
The all-female band whose hits helped define the 1980s are profiled in Alison Ellwood's rollicking documentary. The Go-Go's rise from LA club band to MTV stars comes to life through archival concert footage and testimonials from members like Belinda Carlisle on the group's struggles with substance abuse issues.
Taylor Swift: Miss Americana
Lana Wilson's eye-opening documentary follows superstar Taylor Swift's transition to becoming more politically active and taking control of her music and public persona. Through life-changing moments like her endorsement of a Tennessee Democratic candidate and testifying against a radio DJ who sexually assaulted her, Swift struggles with the expectations of being a "good girl" under the scrutiny of the media.
Hillary
Filmmaker Nanette Burstein (On the Ropes) explores Hillary Clinton's journey from First Lady to presidential candidate with all the drama in between. Incorporating never-before-seen footage of the 2016 presidential election, Burstein presents an uncompromising look at the politician and feminist icon.
Leap of Faith
The inspirations behind cinematic masterwork The Exorcist are explored in filmmaker Alexandre O. Philippe's one-on-one chat with director William Friedkin. Taking on the form of a cinematic "essay," Leap of Faith delves deep into the artistic and spiritual influences that led to the creation of one of the most acclaimed horror films of all time.
Max Richter's Sleep
Acclaimed composer Max Richter mounts an ambitious live performance of his 8-hour musical opus Sleep in director Natalie Johns' documentary. The cinematic lullaby that unfolds is a testament to artistic curiosity and creative endurance.
Sign up for the SundanceTV Newsletter to keep up with all the latest updates from the SundanceTV HQ at the 2020 Sundance Film Festival.