10 Movies Centered Around Music at the 2020 Sundance Film Festival
January 30, 2020 by Nick Nadel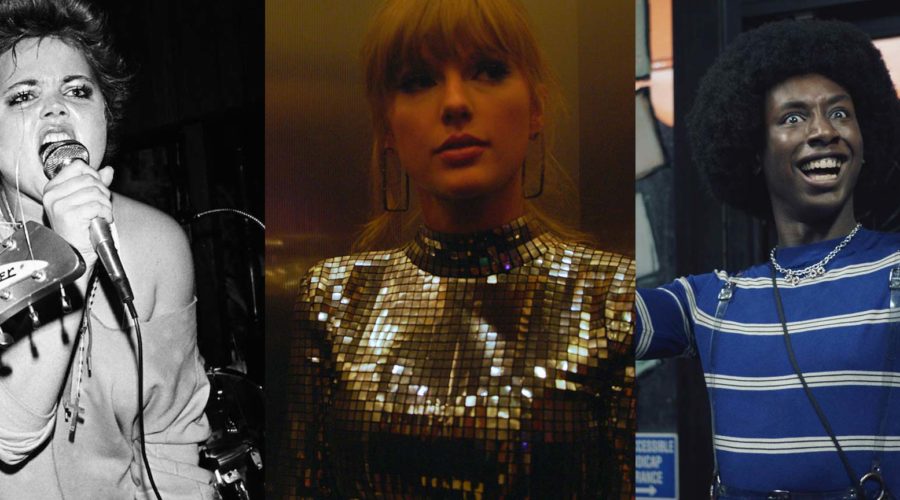 With music superstars like Taylor Swift and The Go-Go's hitting the 2020 Sundance Film Festival, Park City is starting to look like the Grammys red carpet. In addition to some splashy docs making waves at the fest, several buzzworthy narrative films use music and dance to tell moving and hilarious stories. Read on for some Sundance films that dance (and rap, and sing) to their own beat.
Cuties
Writer/director Maïmouna Doucouré's drama takes a look at the dangers of social media and growing up too fast. When 11-year-old Amy gets involved in a local dance group, the salacious twerking routines put the youngster at odds with her Senegalese family's traditional values.
The 40-Year-Old Version
Writer/director/star Radha Blank pays homage to '90s hip-hop and Spike Lee films with her debut dramedy about a 40-year-old struggling playwright who discovers a passion for rapping. Produced by Lena Waithe, Blank's film is a celebration of a woman finding her voice and a nod to the glory days of Harlem when a rap battle could change your life.
Dinner in America
Punk music is the match that lights the flame in Adam Rehmeier's comedy about a pair of misfits trapped in the Midwest. When punk rocker Simon (Kyle Gallner) meets quirky pet store employee Patty (Emily Skeggs), Simon's felonious leanings embroil the pair in a series of rollicking misadventures that have echoes of scruffy, offbeat classics like Napoleon Dynamite and Something Wild.
The Go-Go's
The tumultuous highs and lows of the all-girl group whose hit songs ("We've Got the Beat," "Vacation") soundtracked the '80s get their due in this buzzy documentary. Spanning the band's humble origins on the LA punk scene to their rise to fame as the first all-female group to write and perform their own songs, The Go-Go's takes a fly-on-the-wall approach to one of the wildest rides in music history.
And Then We Danced
Swedish-Georgian filmmaker Levan Akin's moving drama about male dancers whose passionate affair is at odds with their conservative community has sparked controversy and rave reviews since it screened at the 2019 Cannes Film Festival. Sundance has fallen for the film's romantic spell, and audiences will get to see it in theaters in February.
Ema
Director Pablo Larraín follows up the Oscar-favorite Jackie with a rapturous drama about a dancer and her choreographer husband who face marital strife after giving up their adopted son. The visually stunning film incorporates music and dance to explore the journey of one woman's personal liberation.
Summertime
Carlos López Estrada follows up his Sundance hit Blindspotting with an ensemble film that follows the lives of young rappers, skaters and artists on a hot summer day in Los Angeles. Drawing comparisons to Richard Linklater's Slacker, Estrada weaves a loose, naturalistic narrative that channels the flavor of spoken-word poetry.
Max Richter's Sleep
A live performance of acclaimed composer Max Richter's 8-hour musical examination on the nature of sleep and finding peace in modern life is captured in Natalie Johns' spellbinding documentary. Performing for an audience in various stages of sleep, Richter and his musicians deliver a haunting lyrical dreamscape.
We Are Freestyle Love Supreme
Before he was the creator of Hamilton, Lin-Manuel Miranda tossed out hilarious rhymes with his pals as part of the hip-hop improv group Freestyle Love Supreme. The group's path from basement comedy clubs to Broadway is brought to life in a new documentary that showcases the guys' camaraderie and well-honed musical and comedic chops.
Taylor Swift: Miss Americana
Lana Wilson's documentary on music sensation Taylor Swift has been the talk of Sundance for the way it transcends run-of-the-mill concert films. Delving deep into Swift's personal life, from her struggles with an eating disorder to her choice to take a political stance and potentially alienate fans, the doc finds the pop legend at her most vulnerable and triumphant.
Sign up for the SundanceTV Newsletter to keep up with all the latest updates from the SundanceTV HQ at the 2020 Sundance Film Festival.