Brittany Runs a Marathon Charms Sundance; Netflix Nabs Alexandria Ocasio-Cortez Doc
January 31, 2019 by Nick Nadel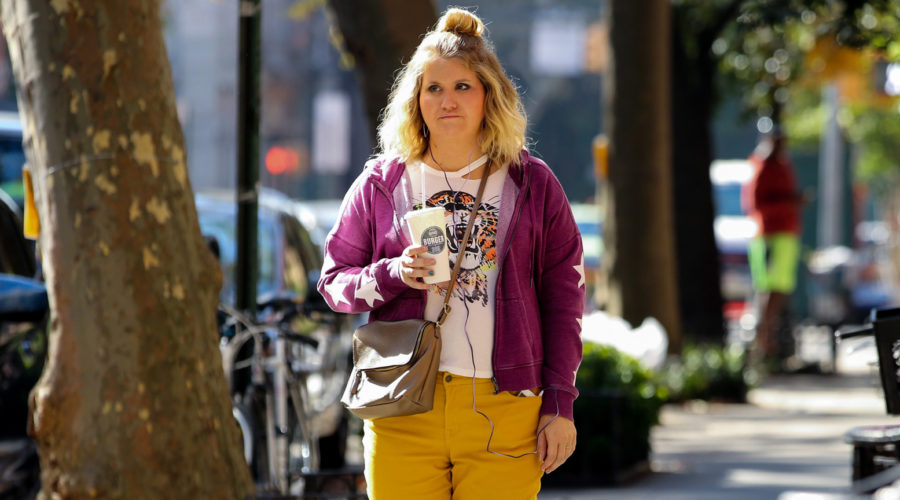 Big moves are happening as the 2019 Sundance Film Festival draws to a close, with Amazon, New Line and other players laying out beaucoup bucks for some of the festival's hottest films. And what's bigger than Dwayne "The Rock" Johnson, who braved the chilly weather to promote his crowd-pleasing sports drama Fighting With My Family? Read on for the latest news from Park City, Utah.
USA Today compares The Inventor: Out for Blood in Silicon Valley, Alex Gibney's documentary about the massive fraud perpetrated by disgraced Theranos founder Elizabeth Holmes, to the recent docs about the Fyre Festival.
AV Club has the scoop on the "secret" screening of the wrestling biopic Fighting With My Family, starring Dwayne "The Rock" Johnson.
Variety reports that Amazon has purchased the Jillian Bell-starring comedy Brittany Runs a Marathon for $14 million. This tops the $13 million the streamer paid for the Mindy Kaling comedy Late Night.
Deadline reveals that Netflix has acquired Knock Down the House, the documentary that follows four women, including Rep. Alexandria Ocasio-Cortez, as they run for Congress in the 2018 election.
The Hollywood Reporter notes that Hulu scored the rights to the Untitled Amazing Johnathan Documentary for $2 million. The doc follows the comeback tour of the '80s comedian/magician who bounced back from a serious heart condition.
Vulture says The Lodge is a "chilling tale" from the filmmakers behind the cult horror favorite Goodnight Mommy.
Birth. Movies. Death. calls The Last Black Man in San Francisco a "deep and important" film that "exudes an energy both joyful and innocent."
The Playlist praises the "quietly powerful" teen drama Hala and its "star-making performance" from actress Geraldine Viswanathan.
Indiewire has a review of Blinded By the Light, the '80s coming-of-age story set to the music of Bruce Springsteen that sold to New Line for $15 million in the biggest deal of the festival so far.
Filmmaker Magazine takes a look at The Brink, the documentary about former White House Chief Strategist Steve Bannon.
Subscribe to the SundanceTV newsletter for more news from the 2019 Sundance Film Festival.