10 Movies Directed By Women at Sundance 2019
January 22, 2019 by Nick Nadel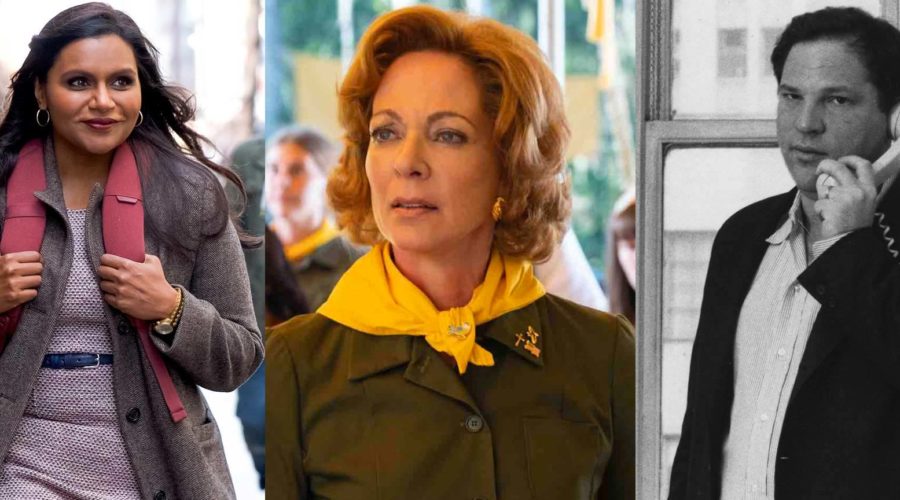 A diverse group of female filmmakers are headed to the Sundance Film Festival, which takes place from January 24th to February 3rd, with an array of narrative and documentary films that tackle everything from coming-of-age as a Muslim teenager to the brave photographer who took iconic photos of the Mafia. Read on for a guide to the first-time feature filmmakers and critically acclaimed vets who are bringing some much-needed feminine energy to Sundance 2019.
Troop Zero
The directing team of Bert & Bertie (named two of Variety's "Directors To Watch") bring their offbeat style to this quirky 1970s-set dramedy about a young girl (McKenna Grace) who organizes a ragtag group of Birdie Scouts in the hopes of winning a spot on NASA's Golden Record. The supporting cast includes Viola Davis and Allison Janney, and the script comes from the pen of Beasts of the Southern Wild writer Lucy Alibar.
Late Night
Mindy Kaling channels her years spent as a writer and star on The Office and in her own series The Mindy Project for this comedy (which she also wrote) about a late-night talk show host (Emma Thompson) who hires her first female staff writer. The film's director, Nisha Ganatra, has serious comedy chops of her own, having helmed episodes of shows like Brooklyn Nine-Nine and Transparent.
The Souvenir
Writer/director Joanna Hogg (Archipelago) drew from her own experiences for this story about a young film student in the 1980s who becomes embroiled in a tumultuous affair with an untrustworthy man. Tilda Swinton and Richard Ayoade are among the supporting cast.
 
Untouchable 
Filmmaker Ursula Macfarlane's documentary takes a look at the rise and fall of disgraced Hollywood mogul Harvey Weinstein. Through testimonials from former employees, journalists and some of the women who have accused Weinstein of sexual misconduct, Macfarlane examines how the former Miramax Films chief achieved the vast power that kept his misdeeds under wraps in the pre-#MeToo era.
Before You Know It 
Hannah Pearl Utt (Disengaged) cowrites, directs and stars in this comedy about two sisters who discover the mother they thought was dead is alive and starring on a soap opera. Alec Baldwin, Judith Light and Mandy Patinkin are among the stars in the eclectic cast.
Hala 
Writer/director Minhal Baig expanded her 2016 short film into this buzzy coming-of-age tale about a skateboard-loving teenage girl growing up in Chicago as the only child of Pakistani immigrants.
Share
Writer/director Pippa Bianco (named one of Filmmaker magazine's "25 new faces of independent cinema") spins a topical tale about a high-school sophomore who must face the fallout after disturbing video from a night she doesn't recall goes viral.
Shooting the Mafia
Documentarian Kim Longinotto profiles Italian photographer Letizia Battaglia who risked her life to capture haunting images of the Mafia on the mean streets of Sicily.
The Brink 
Documentarian Alison Klayman (Take Your Pills) turns her lens on controversial former White House chief strategist Steve Bannon as he seeks to spread his brand of extreme nationalism around the globe. Following its premiere at Sundance, Magnolia Pictures plans to release The Brink in theaters this spring.
Imaginary Order 
Wendi McLendon-Covey (The Goldbergs) stars as a suburban mom with obsessive-compulsive disorder whose life gradually starts to unravel. Writer/director Debra Eisenstadt (Daydream Believer) earned her dramatic chops starring in the theatrical and film versions of David Mamet's Oleanna.
Subscribe to the SundanceTV newsletter for more news from the 2019 Sundance Film Festival.