The Best of Sundance Film Festival Streaming on Sundance Now
December 20, 2017 by Nick Nadel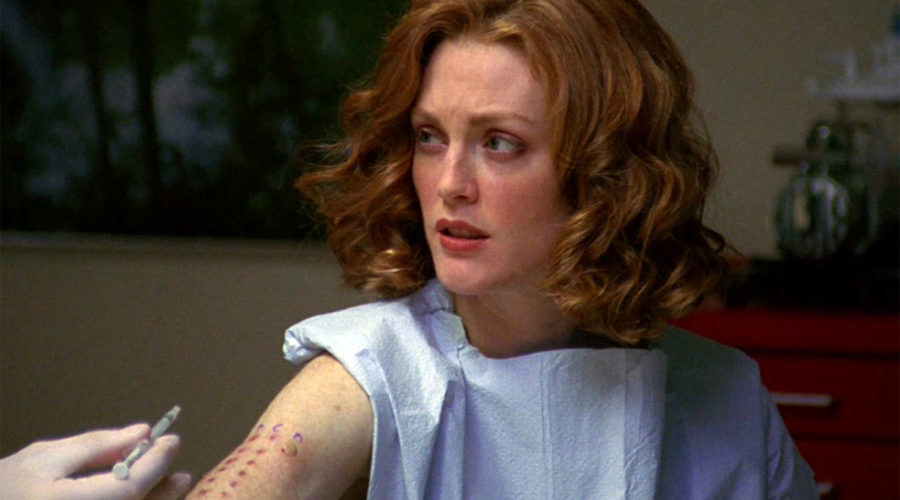 With so many streaming options out there, it's hard to decide what to watch. If you long for the days of the helpful video store clerk, look no further than the bevy of offerings streaming on Sundance Now.
With 20 award-winning movies from 1993 to 2013 available to stream anytime, Sundance Now offers a taste of the best that the Sundance Film Festival has to offer. It's a tour of the history of independent cinema from the comfort of your couch!
Right now, get 30 days free of Sundance Now with the code "SUNNOW" and Read on for some must-see gems you can currently watch on Sundance Now.
Click here to activate this exclusive offer and get unlimited access to stream ad-free on all your devices.
El Mariachi (1992)
Debuting the same year as Quentin Tarantino's Reservoir Dogs, Robert Rodriguez's rollicking crime film – which he famously made with a cast of unknowns for $7,000 – helped to put both the filmmaker and the Sundance Film Festival on the map. The tale of a mariachi who seeks revenge on the drug runners who set him up went on to inspire the big budget hits Desperado and Once Upon a Time in Mexico. Rodriguez's flair for action filmmaking can first be glimpsed in this hardscrabble effort, which the filmmaker partially funded by being a medical testing "lab rat."
Orlando (1992)
The cult of Tilda Swinton began with her role as the androgynous title character in writer/director Sally Potter's acclaimed adaptation of Virginia Woolf's novel. Swinton earned raves for her layered performance and the film scored Oscar nominations for art direction and for Sandy Powell's ravishing costumes. Plus, Billy Zane sports an epic mane of luxurious early '90s hair as the fantastically named Marmaduke Bonthrop Shelmerdine. Every movie is better with a little Zane.
Safe (1995)
Filmmaker Todd Haynes first collaborated with actress Julianne Moore in this dark social satire that is eerily relevant today. Moore earned an Independent Spirit Award for Best Female Lead for her role as an average suburban housewife who suddenly becomes allergic to the trappings of modern life. Safe has all the dark humor and visual flair that Haynes would later display in films like Velvet Goldmine and Carol, while Moore gives a moving performance that put her on the map as one of the brightest talents to come from the indie film world. Two decades later, Haynes' dissection of the effects modern technology has on individuals is both haunting and oddly prescient.
Me and You and Everyone We Know (2005)
Writer/director/star Miranda July's tale of disparate people seeking connection is even more charming and relevant in the age of social media. July won a Special Jury Prize for Originality of Vision at the 2005 Sundance Film Festival, a prize that perfectly sums up her script's offbeat humor and humanity. Featuring an excellent performance from Sundance Film Festival favorite John Hawkes (Winter's Bone, Martha Marcy May Marlene) and a talented cast of young actors, Me and You and Everyone We Know launched Miranda July as a major filmmaking talent.
Frozen River (2008)
Courtney Hunt's crime drama took the Grand Jury Dramatic Prize at the 2008 Sundance Film Festival. The film, which follows a mom (Melissa Leo) who gets involved in trafficking illegal immigrants along the Canadian border, would go on to earn Oscar nominations for Best Screenplay and Best Actress. Leo delivers a galvanizing performance in a highly relevant film about immigration and the struggles of Americans living below the poverty line.
Meek's Cutoff (2010)
Michelle Williams and writer/director Kelly Reichardt have enjoyed a fruitful partnership with acclaimed films like Wendy and Lucy and Certain Women. Their second collaboration, the moody Western Meek's Cutoff, was a highlight of the 2011 Sundance Film Festival. Following a band of settlers on the Oregon Trail, the film is a harrowing journey of survival. Sundance Film Festival favorites Paul Dano and Zoe Kazan also star in a film that will make you look at the dusty trail in a whole new way.
Boy (2010)
Before he was pitting Marvel superheroes against each other in outer space, writer/director Taika Waititi earned raves for this charming New Zealand coming-of-age tale. Waititi honed the script in the Sundance Writers Lab, and the film became an audience favorite at the 2010 festival. The '80s-set tale of a Michael Jackson-obsessed kid and his offbeat relationship with his ex-convict father (hilariously played by Waititi) showcases the wit and humanity that the filmmaker would bring to everything from the vampire comedy What We Do in the Shadows to the recent blockbuster Thor: Ragnarok.
Sleepwalk with Me (2012)
Fans of the 2016 Sundance Film Festival sensation The Big Sick will want to check out this equally amusing dramedy from writer/director/star Mike Birbiglia. Adapting his acclaimed book and one-man show of the same name, Birbiglia plays a comedian whose relationship and career woes manifest into some hilarious (and life-threatening) sleepwalking incidents. Winner of the top prize in the Sundance Film Festival's NEXT category, Sleepwalk with Me is a charming indie winner that won't make you nod off.